There are varieties of gifts, but the same Spirit; and there are many ways of serving, but one Lord.

I Corinthians 12: 4-5
We are passionate about helping people put their God-given gifts to use in "loving God and loving neighbor" as Jesus commands us to do. We are in the midst of a challenging time as the church. There is so much potential, if we can open ourselves to get to know our neighbors, to understand their deepest needs, and do all we can to serve them as we follow Jesus. We look forward to sharing the journey with you!
Pastoral Staff
Pastor Rich Weihing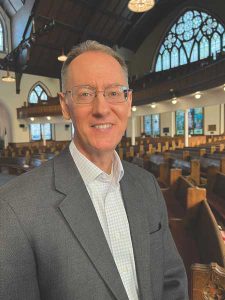 Pastor Rich Weihing's favorite scripture is Jeremiah 1:4-10, particularly when God tells Jeremiah, "Do not say I am only a youth…" When he heard it for the first time as a teenager, he realized that God calls everyone, God gifts everyone, and God sends everyone out in ministry, including himself. His favorite hymns include "I Was There to Hear Your Borning Cry", reminding him that God knows us and loves us at every point of our lives.
In addition to his ministry at Christ Church Pastor Rich serves alongside his wife, Rev Kim Reed, at Hudson Falls UMC. They have two adult children attending college, Evan and Oak, and appreciate their two pups, one cat, and two rabbits. In addition to ministry, he loves gardening, making and sharing things from the garden and playing guitar.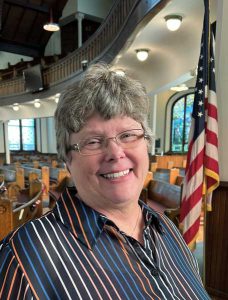 Dawn Dunn
Dawn is the Office Administrator/Assistant to the Pastor. When you call the church or send an email, she's the one who answers. She's been serving the people of Christ Church and the Community for over 20 years. "Whatever you do, work at it with all your heart, as working for the Lord" Colossians 3:23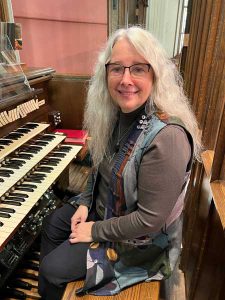 Catherine Reid
Music Director Catherine grew up in this Christ Church family which, in her mind, has always been full of heart and integrity. It is exciting to be working with the talented expanding choir, a privilege to play the priceless organ, and an honor to be in the lineage of her dear teacher, Norma Dixon.

Amanda Bovain
Custodian
---
We who are many are one body in Christ, and individually we are members of one another, with gifts that differ according to the grace given us.

Romans 12:5-6
---
Leadership Team

Mary Hilliard, Chairperson — Sally Carey, Staff Parish Relations Committee (SPRC) — B. Lynn Havens, SPRC — Peter Pepe, Trustee — Marj DeVit, Church Treasurer – Katherine Schmiel, Trustee Treasurer